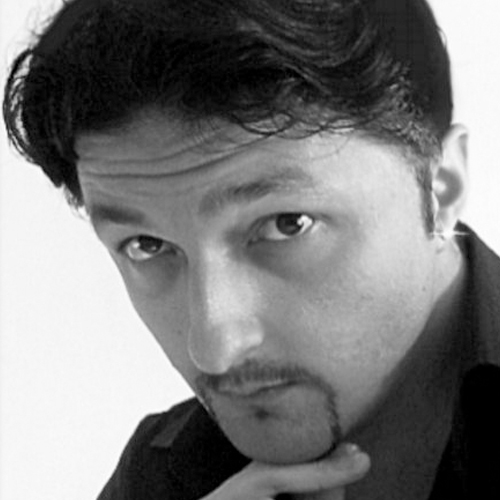 Hi, i'm
VMI!
Designer / Web Developer
I was 5 years old when I conceived my first design, which said the beginning of a journey to the island of fantasy, where my mind and my hands were protagonists working in complete symbiosis have tried and still try to give color and shape my ideas.

Avevo 5 anni quando concepii il mio primo disegno il quale detto' l'inizio di un viaggio verso l'isola della fantasia cui vide protagonisti la mia mente e le mie mani che lavorando in completa simbiosi hanno cercato e tutt'ora cercano di dare colore e forma alle mie idee.
Full Name
Vitaliano Massimiliano Iovine
GRAPHIC DESIGN
Scuola di Grafica Pubblicitaria. Esperienza fatta in vari studi pubblicitari

School of Advertising Graphics. Experience in various advertising studies
WEB DESIGN
Corso in web design. Creazioni di vari siti web

Course in web design. Creations of various websites
Social Media Marketing
Studio a casa esperienza sul capo di creazioni di varie campagne social

Home study experience on the head of creations of various social campaigns
My Goal
my goals are a priority
To improve my professional figure every day by overcoming the challenges that arise every day, never giving up in front of the various daily obstacles, always posing a goal, which strengthens and increases my figure. All this just to ensure a perfect ascent of my skills and a fluidization of my productivity in the workplace. Therefore, my aim is to aim high without ever looking down, constantly succeeding in the arduous enterprise of a constant race towards the time and a constant step towards the goal.

Migliorare ogni giorno di più la mia figura professionale vincendo quotidianamente le sfide che si presentano, non arrendendomi mai di fronte agli svariati ostacoli quotidiani, pormi sempre un obiettivo, che mi fortifichi e accresca la mia figura. Tutto questo solo per garantire una perfetta ascesa delle mie capacità e un fluidificarsi della mia produttività in ambito lavorativo. Il mio scopo dunque è puntare in alto senza mai guardare in basso, riuscendo costantemente nell'ardua impresa di una costante corsa verso ll tempo ed un costante passo verso il traguardo.
Mission
my achievements
It is not just a duty but it is a real mission.
Giving the client the opportunity to communicate effectively, creating effective visual or multimedia communication projects in relation to it, providing also a real strategic and creative guide that leads him to the final destination: his raison d'etre, his values, simply by joining it without ever replacing it or overriding it, but simply by guiding it in its purpose, thus giving it access to the his satisfaction and consequently having in return gratification.

Un dovere, una vera missione.
Dare al cliente la possibilità di comunicare in modo efficace, creando in relazione con esso efficaci progetti di comunicazione visiva o multimediale, fornendo inoltre una vera guida strategica e creativa che lo porti verso la destinazione finale: la sua ragione d'essere, i suoi valori, semplicemente affiancandolo senza mai sostituirlo o scavalcarlo, ma semplicemente guidandolo nel suo scopo, dandogli così adito nella sua soddisfazione e di conseguenza avendone in cambio gratificazione.
High Quality
my strong points
Punctuality, seriousness. commitment, reliability, organization, strong imagination, excellent ability to adapt even in cases of high stress, flexibility in teamwork, knowledge and use of cameras, camcorders and digital printers and cutting plotters great use and assembly of the Personal Computer

Puntualità, serietà. impegno, affidabilità, organizzazione, spiccata immaginazione, ottima capacità di adattamento anche in casi di forte stress, flessibilità nel lavoro di squadra, conoscenza ed uso di fotocamere, videocamere e stampanti digitali e plotter da taglio ottimo uso e assemblaggio del PC.
My Hobby
heheh...
I love making short films, listening to music, I love the Internet and everything it offers, playing video games, watching football games and films of all kinds, and I love to travel and finally draw.

Amo creare piccoli cortometraggi, ascoltare musica, amo Internet e tutto ciò che esso offre, giocare ai videogames, guardare partite di calcio e film di ogni genere, inoltre amo viaggiare ed infine disegnare.
Software Skills

&nbsp Operative System
&nbsp Office Applications
Social Media Marketing
Creation of a Facebook page through programmed posts and canvas, studied and strategic choice of hashtags, compilation of the SMP.

Creazionee cura di una pagina Facebook mediante post programmati e canvas, scelta studiata e strategica degli hashtag, compilazione del SMP.
&nbsp MEDIUM